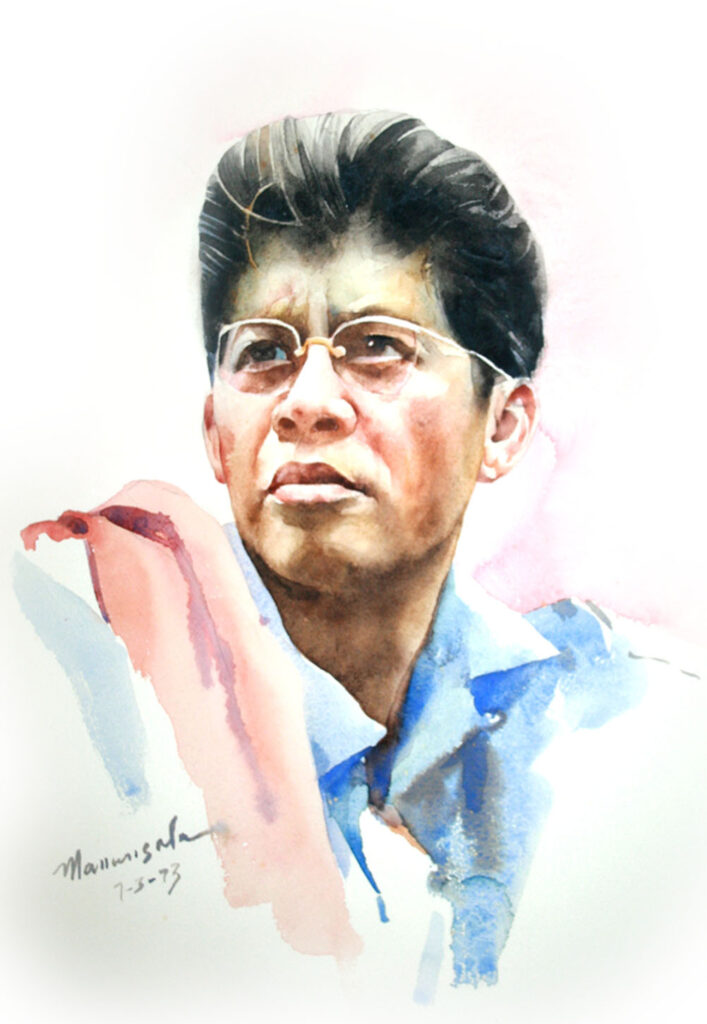 He was born on August 25, 1924, to Philippine President Manuel Roxas and Trinidad de Leon of Bulacan. Obtaining his Law degree from the University of the Philippines in 1949, he was admitted to the Bar the same year. In 1955, he married Judy Araneta and had three children: Maria married to Augusto Ojeda(+), DILG Secretary Mar Roxas married to Korina Sanchez, and Congressman Dinggoy Roxas (+).
For two terms beginning in 1957, he represented the First District of Capiz in Congress. Under the Liberal Party slate, he was topnotcher in the 1963 senatorial elections and was the sole LP survivor when re-elected in 1969. He became the Senate Minority Leader until the declaration of Martial Law in 1972. His passion for democratic and economic reforms manifested right from the beginning of his twenty-five years in public service. He authored major bills that championed the cause of the masses, among them, the opportunity for free education to the underprivileged youth and the construction of tenements for the poor and the homeless. He also authored a bill on environmental planning and natural resources. Senator Gerry tirelessly worked for the eventual restoration of democratic processes in the country, a dream he did not live to see. He passed away on April 19, 1982.
His legacy lives to this day through the institution that he founded in 1958, the GERRY ROXAS FOUNDATION.