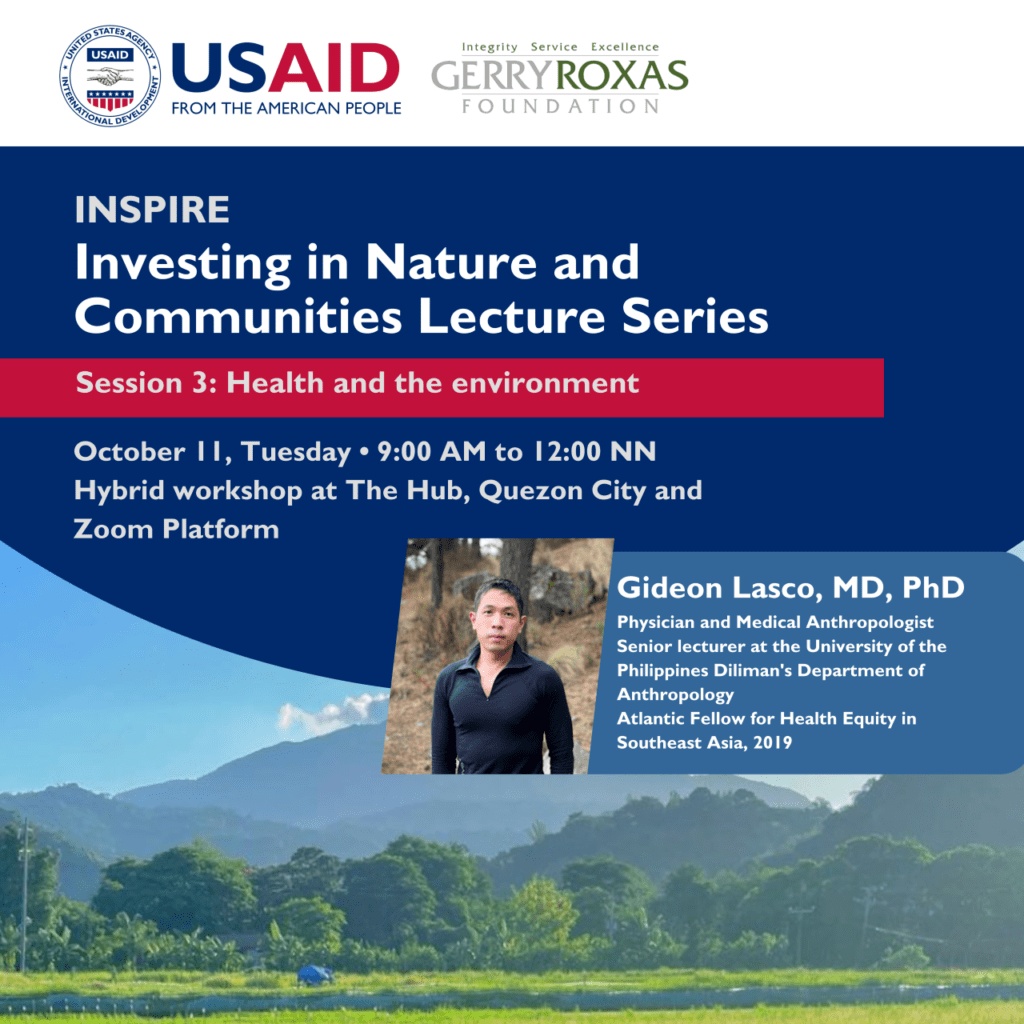 Join us in the INSPIRE Project Investing in Nature and Communities Lecture Series No. 3: Health and the Environment via zoom on October 11, Tuesday, 9:00AM to 12:00NN.
In celebration of World Environment Health Day, we have invited Dr. Gideon Lasco, MD, PhD to discuss the often-overlooked linkage between health and the environment, particularly in the Philippine context. He will be drawing from his personal experiences as a mountaineer and his perspectives as a doctor and anthropologist.

Only 20 people may be accommodated in person at Gerry Roxas Foundation's The Hub, Level 3 Cyberpark Tower 1, Araneta Center, Quezon City, others may join via Zoom platform. Register for free via https://bit.ly/INSPIRELecture3.