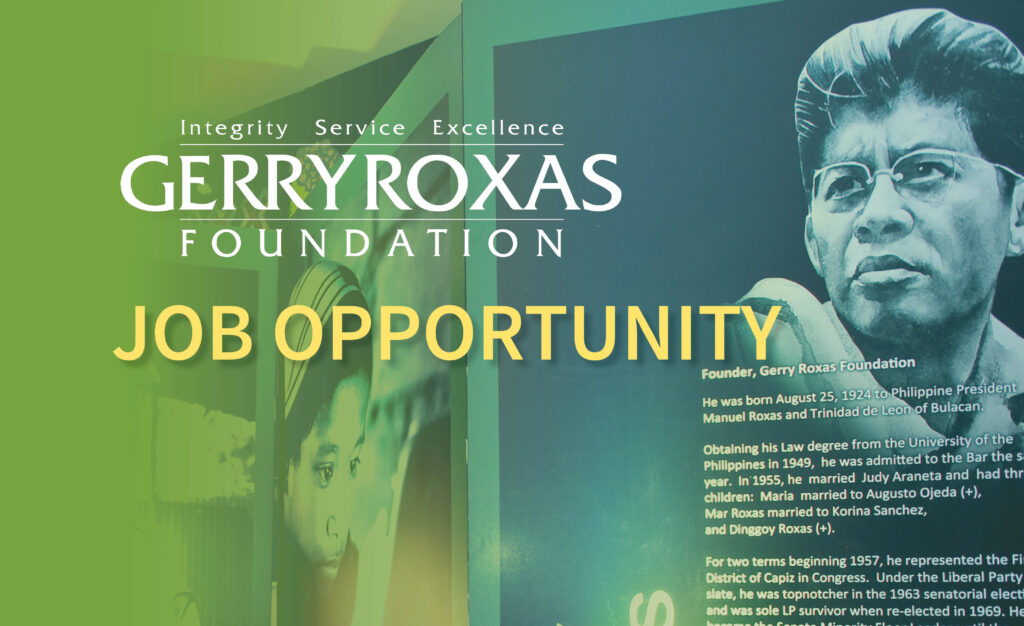 Position: Accounting Officer
Area of Assignment: Quezon City
Deadline of Application: August 10, 2023
GRF is currently seeking an Accounting Officer who will be responsible for the management of financial transactions and financial reporting of GRF Central operations. The Accounting Officer will assist the Finance Manager in the preparation of GRF financial statements and other related reports in compliance with management and government reporting requirements.
Duties and Responsibilities
Specific duties and responsibilities include:
Reviews and processes financial transactions including preparation of vouchers;
Ensures completeness of supporting documents, the correctness of accounting entries, and compliance with financial policies and internal control procedures;
Processes online filing or submission of BIR reports such as withholding taxes, VAT, ITR reports, and BIR requirements including but not limited to Annual Registration, Accounting Books Registration, Tax Clearance, Alphalist on Withholding Taxes, and Certificate of Donations;
Prepares and submits regular financial reports to the Finance Manager;
Assists the Finance Manager in the preparation of financial reports submitted to government agencies and other institutions;
Prepares requirements for Annual Institutional Audit such as trial balance, General and Subsidiary Ledger Accounts, inter-fund reconciliations, and other schedules or any reports required by the External Auditor; and
Performs other tasks as required by the Finance Manager.
Qualifications
Must have a Bachelor's degree in Accountancy, preferably a Certified Public Account (CPA);
Minimum of five (5) years relevant work experience in accounting, taxation, financial reporting, and audit compliance, preferably with a non-government organization;
Has well-developed computer skills with advanced working knowledge of MS Office, internet, and email applications;
Has strong analytical and communication skills and the ability to work well under pressure; and
With unquestionable integrity and does not have any record of fund mismanagement.
Submission Instructions
Interested applicants should send their Curriculum Vitae and a cover letter highlighting relevant experiences. Include a list of three references with contact information. Only short-listed applicants will be contacted by GRF.
Send applications via email to: [email protected].
The deadline for applications is at 5:00 PM, August 10, 2023.
Email subject format: [Position applied for]_[Lastname, Firstname]